B.Sc. Degree in Information Technology
The IT sector plays a vital role in the Palestinian economy and it is one of the fastest growing sectors. The growth of this sector has created high demand for skilled IT professionals. Today, the broad IT sector is served by over 250 Palestinian companies demanding a great number of software developers for all application areas, IT system architects, network specialists and application-oriented computer scientists.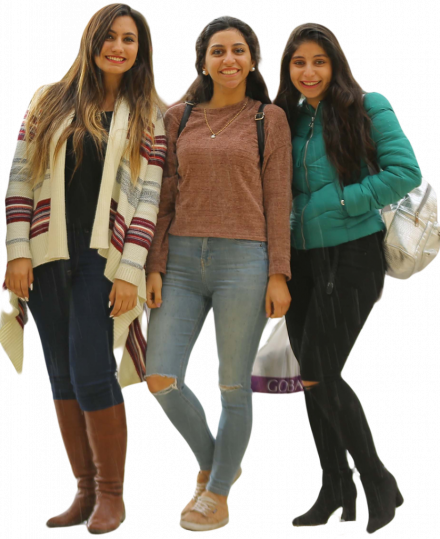 Goals & Outcomes
Prepare the DSIT graduates to be able to:
Analyze and interpret IT problems to design IT solutions for businesses and other beneficiaries.
Design a system, a component, or a process to meet desired IT and Information Systems' needs.
Identify, formulate, and solve computer science problems, and suggest appropriate solutions.
Provide the broad education necessary to understand the impact of Computer Science & IT solutions in a global and social context.
Increase the work-readiness of CS & IT graduates
DSIT students will be equipped to:
Develop computer software, applications, and various systems (in production, service and other sectors)
Design and manage networks, data bases, and information systems
Trained in a new multidisciplinary method covering the latest trends in IT, CS, and communications
Practical training updated to suit the needs and requirements of current and future labor markets
Acquire personal and professional skills in communication, management, organization, and other relevant skills.
DSIT graduates can be employed in the positions of: Software Application Developers, Technical Managers for Companies in the IT sector, Network Administrators, System Programmers, Security Service Specialists, Sales managers for companies of IT, IT System Designers and Analyzers, Graphic and Multimedia Specialists and Entrepreneurs setting up his/her own IT related business.