Dual Studies
"Dual studies" is an educational system that combines the theoretical study with the practical application. Al-Quds University launched the Dual Studies in 2015 with funding from the German Government through GIZ.
Videos
Enjoy the past event and meet up videos
Testimonials
Meet our people at Dual Studies
The Dual studies Program has opened a window to apply the theoretical education that we receive at the university throughout our practical periods. In other words, during my time at the company I take part in finalizing technical tasks that are related to web designing and different programing languages. Therefore, these applied tasks are considered a practical reflection to what I study at the university, and what I will do after graduation."
Information Technology Student / CoolNet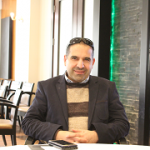 Melemco Company is considered one of the first supporters of the Dual Studies. Since the program helps the company get qualified staff right after graduation. I can honestly say that at the beginning of my partnership with the Dual Studies I was not expecting the results that we have reached. Now, I am certain that the students that are currently working in the company will have their contracts expanded as permanent employees, unless they have other plans. Other than that, I no longer feel that there is a difference between their performance and the performance of other employees. They are aware of the work environment of the company. Eventually, the idea of employing and training Dual Studies students is considered an investment for companies and for students.
General Manager and Owner / Melemco Modern Electromechanical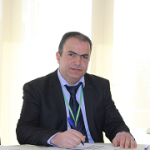 The Dual Studies Program is a paradigm shift in the learning methods at Palestinian Universities. The student is introduced to practical and theoretical education, which are complementary to one another. Adding to that, Students are placed in a challenging environment to master the role of an employee. Students have to commit to working hours, and are obligated to obey all company's regulations. The presence of students in companies is considered a strengthen point, in which students are trained and prepared for potential work opportunities after graduation. Our Company Jawwal supports this program for the great benefits it brings to the Palestinian society and graduates.
Network Deployment & Maintenance Department Head / Jawwal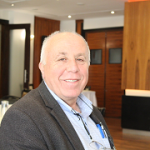 We have joined the Dual Studies at the beginning of the Academic year of 2016-2017. Currently, we have two Electrical Engineering students within our staff. Personally, I consider myself as a big fan of this practical program that gives students a chance to get introduced to the labor market with great confident and awareness in regards to work requirements.
General Manager and Owner / Electro Company